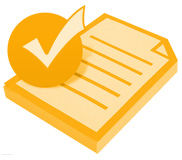 Disclaimer: ROS Nutrition Group Limited trading as ROS nutrition or www.rosnutrition.com endeavours to ensure that the content of this site is as up-to-date and accurate as possible.
However, it does not warrant or make any representations regarding the use, validity, accuracy or reliability of, or the results of the use of, or otherwise respecting, the information/data on this site or any sites linked to this site.
In no event will ROS Nutrition be liable for any social, indirect or consequent damages or any damages whatsoever resulting from loss of use, data or profits, whether in an action of contract, negligence or other tortuous action arising out of or in connection with the use of the information/data on this site or any sites linked to this site.
Indemnity
You agree to indemnify and hold ROS Nutrition, and its subsidiaries, affiliates, officers, agents, co-branders or other partners, and employees, not responsible from any claim or demand, including reasonable solicitor's fees, made by any third party due to or arising out of content you submit, post to or transmit through the Site, your use of the Site, your connection to the Site, your violation of the Terms and Conditions, or your violation of any rights of another person or entity.
Governing law and jurisdiction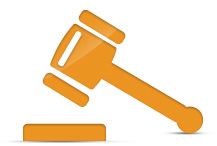 ROS Nutrition is a company registered in Ireland and UK. Unless otherwise specified, the materials on this site are directed solely at those who access this site from the UK and Ireland. ROS Nutrition makes no representation that any product referred to in the materials on this site is appropriate for use, or available, in other locations. Those who choose to access this site from other locations are responsible for compliance with local laws if and to the extent local laws are applicable. UK law shall govern this agreement for UK customers and Irish law shall govern this agreement for Irish customers.
You and we each submit to the exclusive jurisdiction of the Irish courts / UK Courts in relation to disputes arising out of this agreement. If any provision of this agreement shall be unlawful, void or for any reason unenforceable then that provision shall be deemed severable and shall not affect the validity and enforceability of the remaining provisions.
Limitation of liability
You agree that ROS Nutrition shall not be liable either in contract, tort, negligence, statutory duty or otherwise, for any loss of profits, revenue or goodwill or any type of consequential, indirect or special loss or damage whatever arising from or in any way connected with this agreement. Also any direct loss or damage (including loss or damage which is reasonably foreseeable or occurs naturally in the course of things) resulting from any acts, omissions, failures or delays occurring on or in relation to those parts of the Internet not under ROS nutrition's direct control including, without limitation, damage for loss of business, loss of sales, non-payment of sums due, loss of profits, business interruption, loss of reputation, loss of business information, or any other pecuniary loss (even where ROS Nutrition has been advised of the possibility of such loss or damage). You also agree that (except in relation to such liability as has been expressly excluded in clause 3.1 above) the maximum aggregate of liability of ROS Nutrition in contract, tort, negligence, statutory duty or otherwise (even where ROS Nutrition has been advised of the possibility of such loss or damage), for any loss or damage whatever arising from or in any way connected with any defect in a product; any failure by ROS Nutrition to process signals, data, information, orders or messages correctly or in a timely manner; any misrouting or non-delivery of signals, data information, messages or orders from you to other persons or from other persons to you, or any scrambling or distortion of data or information contained in them; and any liability not excluded by this Agreement shall, in respect of any one or more events or series or events (whether connected or unconnected) taking place within any twelve month period be limited, in the case of defects in the product, to the price of the relevant goods and otherwise to EUR 100.00 (EUR One Hundred Only). This limit shall also apply in the event that any exclusion or other provision contained in this Agreement is held to be invalid for any reason and ROS Nutrition becomes liable for loss or damage that could otherwise have been limited.
You agree and acknowledge that you are in a better position than ROS nutrition to foresee and evaluate any potential damage or loss that you may suffer in connection with the goods and services provided by ROS Nutrition, and therefore that ROS Nutrition cannot adequately insure in respect of such liability. You warrant to ROS nutrition that you will insure against, or bear yourself, any loss for which ROS nutrition has excluded liability.
In particular, nothing in this agreement shall affect the statutory rights of any consumer or exclude or restrict any liability for death or personal injury arising from the negligence or fraud of ROS nutrition.
Ordering
Prior to placing an order, the purchaser / customer or web user must have an existing active user account with ROS Nutrition and Customer's account must be current and in good standing order. Orders can also be placed through the ROS Sales team over the phone. In this case, you will be issued an order confirmation number which can be used for all future references of the order, and a list of all products details specific to your order. ROS Nutrition will, upon receipt of a customer order, process and dispatch goods only after confirmation of payment is received.
If the customer make any additions to or alterations in the order placed with ROS Nutrition, ROS Nutrition shall be entitled to reject such additions or alterations or to cancel the order.
The customer must provide ROS Nutrition with all product order information as required by ROS Nutrition. The product order information will include without limitation the (i) product description, (ii) unit quantity, (iii) ROS nutrition SKU (Stock Keeping Unit) details (iv) current unit price as provided by ROS Nutrition, and (v) correct shipping/delivery address.
Timing your orders

To avoid disappointment, we advise customers to place orders a week before their stock is due to run out. As athletes ourselves, we know how important it is to never run out of product and to always have the relevant nutrition supplements available to support your nutritional goals.
Adding items to an existing order
Unfortunately, due to the speed and complexity of our operations, we are unable to add items to your order once payment has been made. We advise that you place a new order in this case.
Delivery
Delivery times quoted are estimates only, and ROS Nutrition shall not be liable for any delays caused except where caused wilfully or negligently by ROS Nutrition. Details of delivery terms can be read at Delivery Terms
Payment terms
All payments must clear before any orders are dispatched. For purchases by credit card and debit card, clearance can take up to 24 hours. For purchases by cheque, clearance can take between 2 to 5 days. No cash payments will be accepted. Payment by postal orders will be authorized only if the postal order is made out in the exact amount on the Invoice; payment of one invoice through multiple money orders will not be permitted.
Copyright
All designs, graphics, texts, their selection and arrangement on our website, products, product brochure and magazine are the copyright of ROS Nutrition or its content providers. As a customer of ROS Nutrition, you are licensed to copy electronically or to print portions of this for your own personal, non-commercial use. Any other use of materials provided by ROS nutrition is subject to written approval by ROS Nutrition.
Typographical and pricing errors
If the price of any product or service is displayed incorrectly due to a typographical error on rosnutrition.com, we reserve the right to refuse the supply of any associated orders. In the case where we have already received your payment, you will be immediately refunded to the account where the payment was originally made.
Force majeure or matters beyond our reasonable control
If performance of any of the ROS Nutrition's obligations under any order is prevented or impaired due to Force Majeure, ROS nutrition shall have no liability to the customer, and ROS Nutrition reserves the right to terminate the order in whole or in part or to postpone the delivery date by a reasonable period. For the purpose of these general terms and conditions, "Force Majeure" shall mean circumstances outside of ROS nutrition's reasonable control including, but without limitation, labour disputes, blockade, political unrest, civil commotion, riot, war, accident, natural disasters, exposition, fire, damage by water, wind, climatic conditions or contamination, plant breakdown, delay from suppliers, shortage of labour, and government interference. Where ROS Nutrition terminates an order pursuant to this condition, we shall refund any payment which the customer has already made (subject to deduction of any amount that ROS Nutrition is entitled to claim from the customer). The customer shall not be liable to be compensated by ROS Nutrition for any further loss or damages caused by the termination or any failure to deliver goods arising out of it.
Adverse Reactions
All nutritional products manufactured and sold by ROS Nutrition are food grade and identified as fit for human consumption. ROS Nutrition will promptly notify the customer throughout the duration of this agreement of circumstances which arise whereby the integrity and reputation of the product or of ROS nutrition is threatened by the unlawful activity of third parties, i.e. deliberate tampering with or contamination of products by third parties as a means of extorting payment from either party.
In such circumstances both parties should co-operate fully with each other and undertake all reasonable instructions given by ROS Nutrition to limit any damage.
Warranty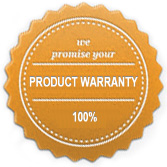 Product warranties, if any, are provided by the manufacturer or publisher of the products. ROS Nutrition does not make warranties for any of its products. ROS nutrition's sole obligation (and the purchaser's sole remedy) is to replace any defective products in the event where a warranty is breached. In no event shall ROS Nutrition be liable for any consequential damages OR damages of any kind OR nature alleged to have resulted from any breach of warranty. ROS nutrition does not warrant the merchantability of the products. ROS Nutrition makes no warranty, express or implied, other than those specifically set forth herein.
Language
In the event where there is a conflict or an inconsistency of the terms translated by us into a language other than English on rosnutrition.com, the English version will prevail.
Severability
In the unlikely event that any term or section of this agreement is held to be invalid or unenforceable by judicial decree or decision, the remainder of this agreement shall remain valid and enforceable.