ROS Nutrition product development overview - The careful consideration of all products Quality Assurance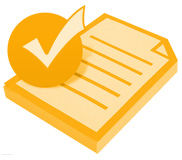 Quality assurance is a fundamental part of ROS Nutrition Group policy. We understand how important it is for consumers to have confidence in the supplements they use. For this reason ROS Nutrition only sources the highest quality raw materials and complies with strict international standards of quality control and screening such as those set by ISO 17025. Ingredients intended for use are tested to ensure they meet the relevant statutory standards and are produced under the code of good manufacturing practice (cGMP). Moreover, a stringent system called Standard Operating Procedures (SOP) is adhered to; this is to ensure that each product proceeds through a standard process of development that helps to guarantee a consistent high quality in each product.
step 1 - Product development
ROS Nutrition has invested a substantial amount of time and resources to ensure that all manufacturing practices and procedures are structured appropriately to deliver a consistent level of quality in each product. Furthermore, ROS Nutrition products go through a careful process of development and revision that aims to provide products that are formulated with the latest scientific evidence and produced with the most suitable ingredients.
step 2- Suppliers and Ingredients
The supply chain of ingredients is short, which allows for excellent traceability and control of ingredients used in ROS Nutrition products. Furthermore, specialised, unique high-quality raw materials are sourced to provide the most scientifically advanced product formulations. These special formulations will only be available to ROS Nutrition customers.
Ingredient traceability: ROS Nutrition holds 100% traceability on all ingredients used for its products. All ingredients are chosen on the basis of suitability, regardless of price. This is extra reassurance for customers to know that only the best ingredients are used for each product.
Ingredient testing: Each manufacturer that provides ingredients for ROS Nutrition products must have certificates of quality and testing analysis before their produce is considered. Hence, we have total confidence that only what is stated on the label is in the finished product. Each batch proceeds through pharmaceutical-grade testing that is recognised as being the only method by which a product can be declared completely clear of all contaminants. Prohibited substances are not the only thing that people must look out for when choosing a safe product. Pollutants and contaminants including extraneous matter or genetically modified organisms (GMOs) may also be found in products and require a specific test. Again, ROS Nutrition has certificates of analysis for all ingredients used in our products, and only products which are free of all undesired elements are released for sale.
It is not within the scope of this document to list all prohibited substances, for the full list, please visit http://www.wada-ama.org/en/Science-Medicine/Prohibited-List/
step 3 - Manufacturing
When a ROS Nutrition product formulation has been finalised it is sent to the blending and packaging facility for production. This facility is subjected to regular audits and inspections by the relevant authorities to ensure that all good manufacturing practices and procedures that are outlined in the production manual are being adhered too. The manufacture of each product follows a standard manufacturing process in order to maintain a consistent level of quality for all products.
step 4 - Product Testing
All products are made in accordance with strict quality control procedures to ensure they are consistent and safe. Although ROS Nutrition is 100% confident in its quality control, we are not satisfied to accept this alone. Hence, independent third party testing is carried out on product batches from time to time to ensure purity and integrity. ROS Nutrition are totally committed to ensuring that no substance on the WADA prohibited substance list contaminates any products.
step 5 - Evaluation of nutritional supplements
Dietary supplements can play a meaningful and beneficial role in helping people consume the right amount of calories, carbohydrate, protein, fat, fibre and micronutrients in their diet. However, consumers of supplements, particularly supplements for sport, should assess the scientific merit and validity of a product before deciding to take it. Only supplements developed on a sound rationale with supportive research showing that relevant ingredients have a valid mechanism of action are worth consuming. This can and should be easily recognised through the presentation of well-controlled supportive data in the accompanying reference lists for each product. Supplements demonstrating little or no scientific evidence are likely to be ineffective and therefore, a waste of money.
ROS Nutrition has invested all available resources and time to ensure that its products are based on a sound scientific rationale. The supporting data is clearly outlined in the reference list for each product. We are happy to answer questions from consumers, sports scientists, trainers, dieticians and nutritionists about any of our products. See our contact page for contact information.